48V 58.8V 20A Marine Battery Charger for Surfboard
Item No.: VL4820LWP
Dimension: 310*230*101mm
Net weight: 8.0kg
Input voltage: wide 90~264Vac with PFC
Case material: sealed aluminum
WaterProof rate: IP65 / IP66
Output rated: 48V 20A
Max charging: 54.6V / 58.4 / 58.8V customized
Battery Types: 48V Lead acid/Lithium Battery
Smart Charging: Auto. Pre-charge, CC and CV

CE Certified, Smart 48V 58.8V 20A Marine Battery Charger for Surfboard
Customized for 48V Lithium Battery of Electric Surfboard
Brief Descriptions:
48V 20A output Marine Battery Charger.
IP65 / IP66 Waterproof Rate Rate.
Universal 90~264Vac input voltage with PFC.
54.6 / 58.4 / 58.8V customized max charging voltage for Lithium / lead-acid batteries.
CE Certified.
Micro-processor controlled and intelligent 4 steps charging。
92% high efficiency.
2 years warranty, high quality.
Technical Specs.:
Dimensions: 310 × 230 × 101 MM
Net weight: 8.0 KG
Max charging voltage(CV): 54.6, 58.4, 58.8 volt (customized)
Max output current (CC): 20 amps
Charging method: Pre-charge, CC, CV
AC input voltage: 90-264 Vac universal
AC input frequency.: 50 / 60 Hz
AC plug types: UK, Euro, US, AU, India
Output connector types: supply free Clips, Anderson 50A.
Enclosure: Aluminum
Waterproof rate: IP65 / IP66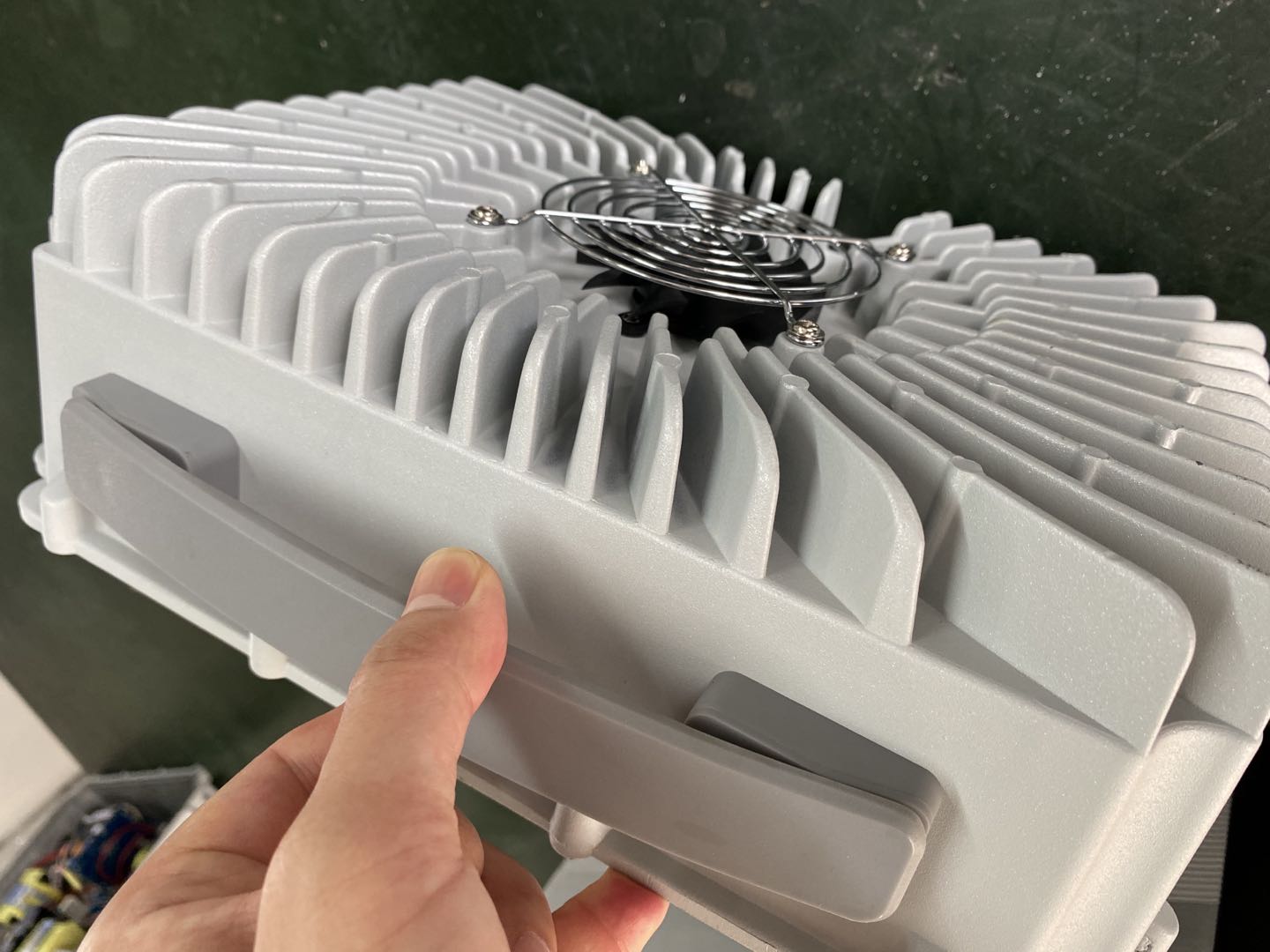 48V 20A waterproof battery charger for electric surfboard
As the e-surfboard are becoming very popular worldwide, our 48V Waterproof Battery Charger / 48V Marine Battery Charger has being sold thousands to some of the e-surfboard companies.
Most of the e-surfboard charging power range is from 1200W to 1800W, our 48V 20A waterproof charger can meet most of the power range as a fast charging solution. Charging time is often about 3-4 hours, smart CC and CV charging. Don't worry the water because our charger's waterproof rate is IP65 or IP66.
Worldwide input 90~264Vac voltage can makes user connect the charger in any countries, no need to order two different input types separately.
We customize input and output cable and connector as your technical requests. For example, you want a 1.2m length AC cord with Australia plug or you just want a 60cm output cable with bared leads. We all can make it for you.
This 48V 20A marine battery charger is a smart charger, it is controlled by microprocessors. Also we can add CAN bus communication port for it and then your can program charging parameter by yourself. Automatic pre-charging, CC(constant current) and CV(constant voltage) three steps charging for 48V Li-ion batteries or LiFePO4 batteries. What is pre-charging step? It means charger will detect your battery before CC charging, it will start with small current (20% of the max current) to charge the battery if the battery's voltage is too low. Start with small current will protect the battery's life. After battery's voltage recovers to the standard, charger starts normal CC CV charging till to fully charged.
This 48V 20A waterproof battery charger is designed for Lithium battery, smart, easy, on-board and portable. High quality and long life.