48V 10A Lithium Battery Charger
Item No.: VL4810L
Size: 220 x 120 x 70 mm
Net weight: 2.5 KG
Max charging voltage(CV): 54.6V / 58.4 volt
Max output current (CC): 10 amps
Charging method: pre-charge, CC, CV
AC input voltage: 110/230Vac
AC input freq.: 50 / 60 Hz
Warranty: 2 years

48V 10A Lithium Battery Charger

Input 110/230Vac with PFC, rated 48V 10A, max 54.6/58.4/58.8V 10Amps smart charging.
Features:
Advanced high frequency switching mode power supply technology.
DC output isolated from AC input.
Auto worldwide Input 110/230Vac(90~264Vac), 50Hz~60Hz.
Charging parameters are insensitive to the AC input line voltage variations.
Completely automatic battery charging: Pre-charging, CC, CV, Absorption, Float or Cut-off.
2 LEDs: LED1 Red (power on), LED2 Red/green (charging/full)..
Possibility to customize charging curve for request.
Protections: Short circuit, Over-voltage, Over-temperature, Reverse Polarity.
Efficiency > 85%.
Forced ventilation with fans.
100% full load burn-in test.
Aluminum casing, light weight, portable.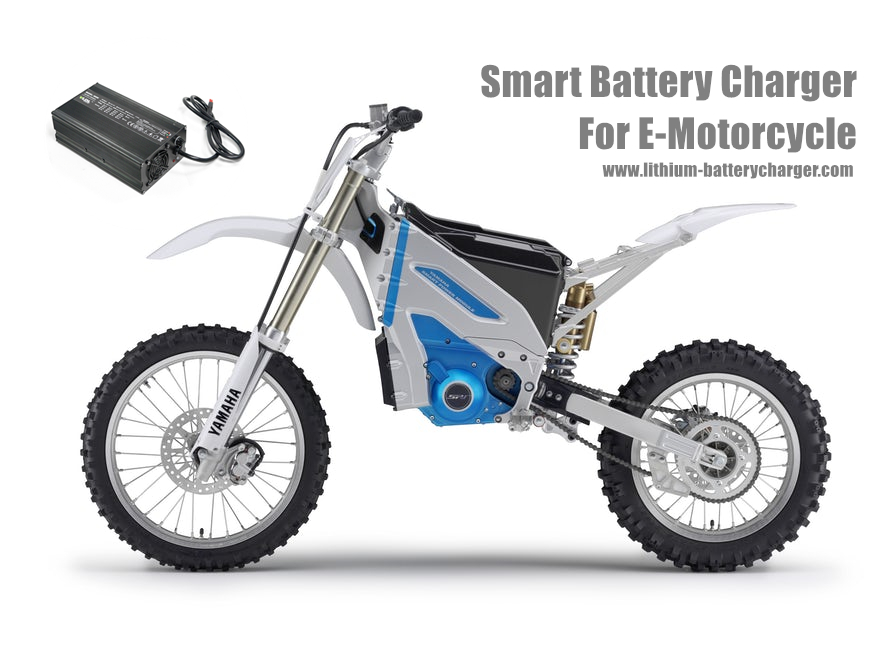 Buy High-Quality and Customized Battery Charger
Nowadays, the entire people engage in the use of modern accessories to meet the life into the next level. Are you looking to buy battery charger? We are the leading and familiar firm offering wide range of battery charger for various applications. We give the opportunity to all our customers to pick high-quality battery chargers such as Li-ion, SLA, AGM, LiFePO4 and Li-polymer powered by the E-cars, E-bikes and E-scooters. We also provide the ideal solution to the valuable customers to encounter the expectations without trouble anymore. Our main aim has to deliver the smarter battery charger 48V 10A lithium battery charger as well as best service. In addition to, we like to enhance the customer hope on the purchase of battery charger and designed well manufacturing of battery chargers. Here, you can make sure our huge experience offering the best one and see the exporting experience many countries. You can get the best products PFC, aluminium casing, smart charging and MCU controlled customized through the applications. We are the right choice for you forever so you don't hesitate to make the buy best one.
List of Battery Charger:
Our entire products are waiting for the customer to buy and hot products keep you pleasure includes lead-acid battery charger and smart lithium battery chargers. Ensure, the battery charger output includes 14.4V4A, 12V50A, 14.6V15A, 18.V25A, 36V8A, 29.4V10A, 48V5A, 48V25A, 58.4V10A, 60V5A, 72V10A, 73V25A, 84V15A and so on. Whatever, the kind of battery charger that you want stay connected with us and grab 48V 10A li battery charger at affordable price. We keep the firm success after each customer get success in the product usage. Besides, our customer positive reviews make us grow further and help to expand the business with lot of competitors.
Features of Battery Charger:
Our offering battery chargers are light-weight, source of demand and high-capacity of lithium power station engineered well with the innovative lithium battery technology. The features of the battery charge let you enjoy the rich mobile charging experience and it designed for safe charging tablets, cameras, phones and some others. It is also an alternative option for running small appliances, medical devices in the short power outages, lights, gasoline powered inverter generator and others. We also offer silent power and clean portal lithium power station recharge efficiently delivers maximum input about 4 hours and intelligence charge while you use all the time. Get ready to make use of offering battery charger to meet the best results.
48V 10A Battery Charger

- Offer Fast Charging Capacity With Advanced Feature
In most of the industries are using this battery charger due to its high performance. This type of the battery charger is widely used for automobile battery charging and industrial battery charging.
If you are looking to purchase a battery charger for your industrial then 48 volt 10 amps battery charge is a perfect choice and it is equipped with advanced features. 48V 10A battery charger is one of the advanced chargers and it made up of the high-quality raw material. It comes with lightweight design and firm structure. It is used for the various charging process such as Absorption, Initialization, storage, Bulk, Equalization, and others.
One of the main advantages of using this battery charger is quick charging capacity. The charging method of advanced battery charge is three stage transitions. It is simple to use as well as convenient to charge the bulk batteries in industrial. The 48 Amp 10-volt battery chargers are perfectly suits for the bulk batteries at the affordable price.
48V 10A battery charger type of the Industrial Battery Chargers comes with Power Factor. It helps to protect the short circuit in the industry. It offers the three stages of charging and its operation in parallel. The exclusive features of our battery charger are lightweight, advanced design, elegant appearance, smaller size, and others. The high-quality charger will improve the battery life as well as prevent the battery damage. It offers Protection of over temperature and better charging capacity.
Danl Battery Charger Packing Before Shipping: