12V 25A Marine Lithium Battery Charger
Item No.: UY600S-1225
Input voltage: wide 110-230Vac
Rated output: 12V 25A
Max charging: 14.4V 14.6V 14.7V selectable
Charge for: 12V lead acid, Li-ion, LiFePO4 battery
Smart Charging: smart Pre-charge, CC, CV, Floating
Case material: Aluminum
Size: 197×134×86 mm
Net weight: 3.0kg
Warranty: 2 years

NEW Smart 12V 25A Marine Lithium Battery Charger
Charging both 12V Lead-acid or Lithium battery by ONE charger.
No matter your cell voltage is 3V, 3.65V, 4.2V or other voltages, we will set by it and you just choose one mode before charging.
One Charger for 3-mode Battery Types Charging
There is a selector for choosing battery types:
1. LPF: LiFePO4 Battery
2. NCM: LioO2, LiNiO2 and LiMnO2 Battery
3. Lead Acid: AGM, GEL and SLA battery
Just select the button of "SEL" by your battery type before charging and start smart charging with set Pre-charge, CC, CV, Floating or Cut-off automatically.
Do not need to buy three different chargers for your different batteries. Money saving and space saving.
Factory price, high quality with two years warranty.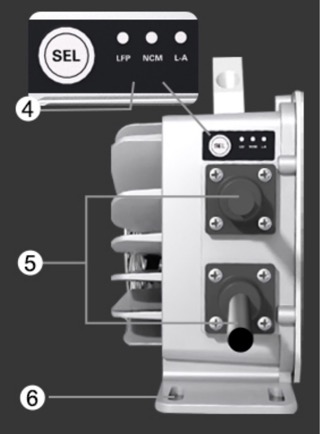 Features:
1. Multi-voltage support.
》Easy voltage selection by a button and then charging with unique target battery voltages steps.
2. Lead-acid and Lithium Battery Types are compatible.
》Lead acid battery includes: AGM, GEL, SLA etc.
》Lithium battery includes: NMC, LiFePO4, LiMnO2 etc.
3. Waterproof rate.
》IP65 or IP66
4. Universal input with PFC.
》AC 110-230V input, power factor>0.99
5. Portable and light weight.
》With hand-held and mounting feet. Only 2.8kg.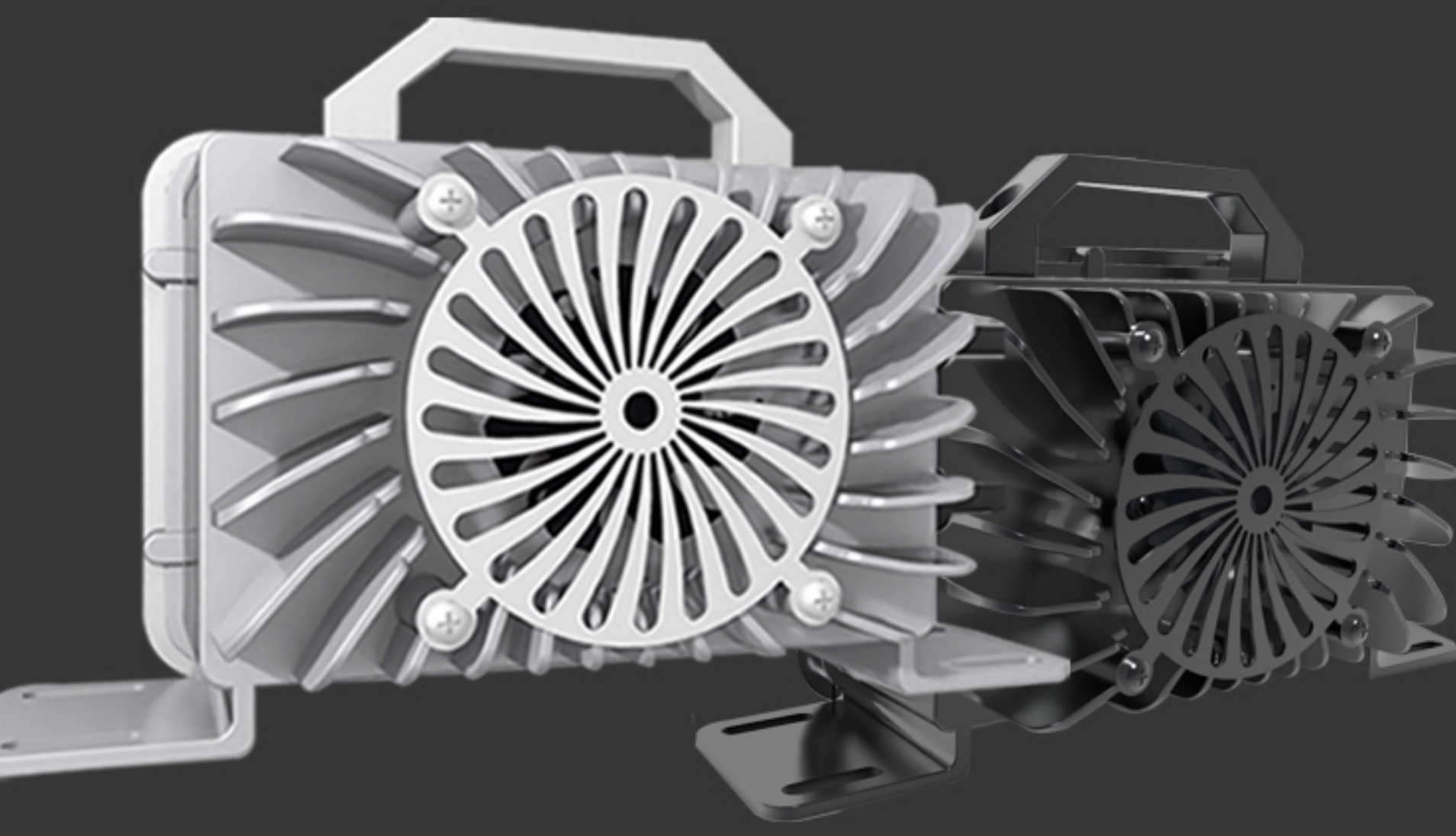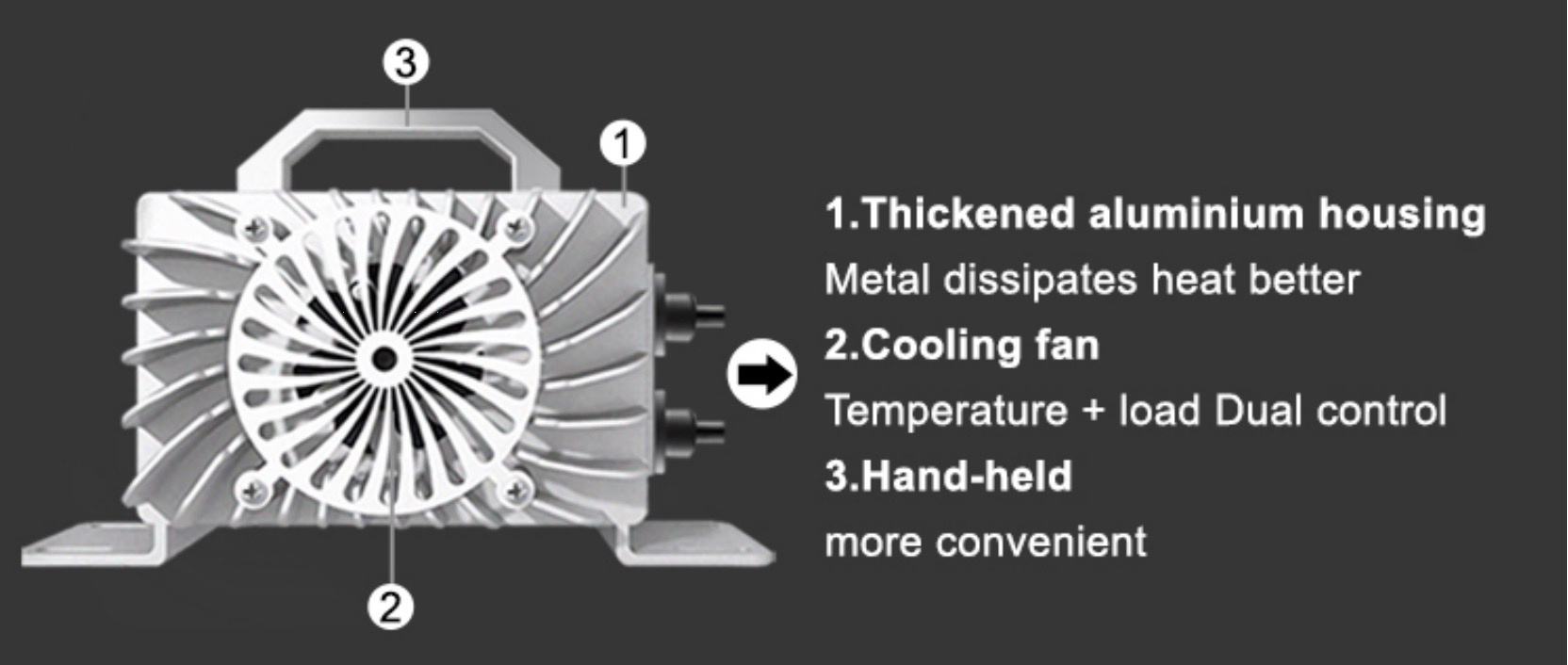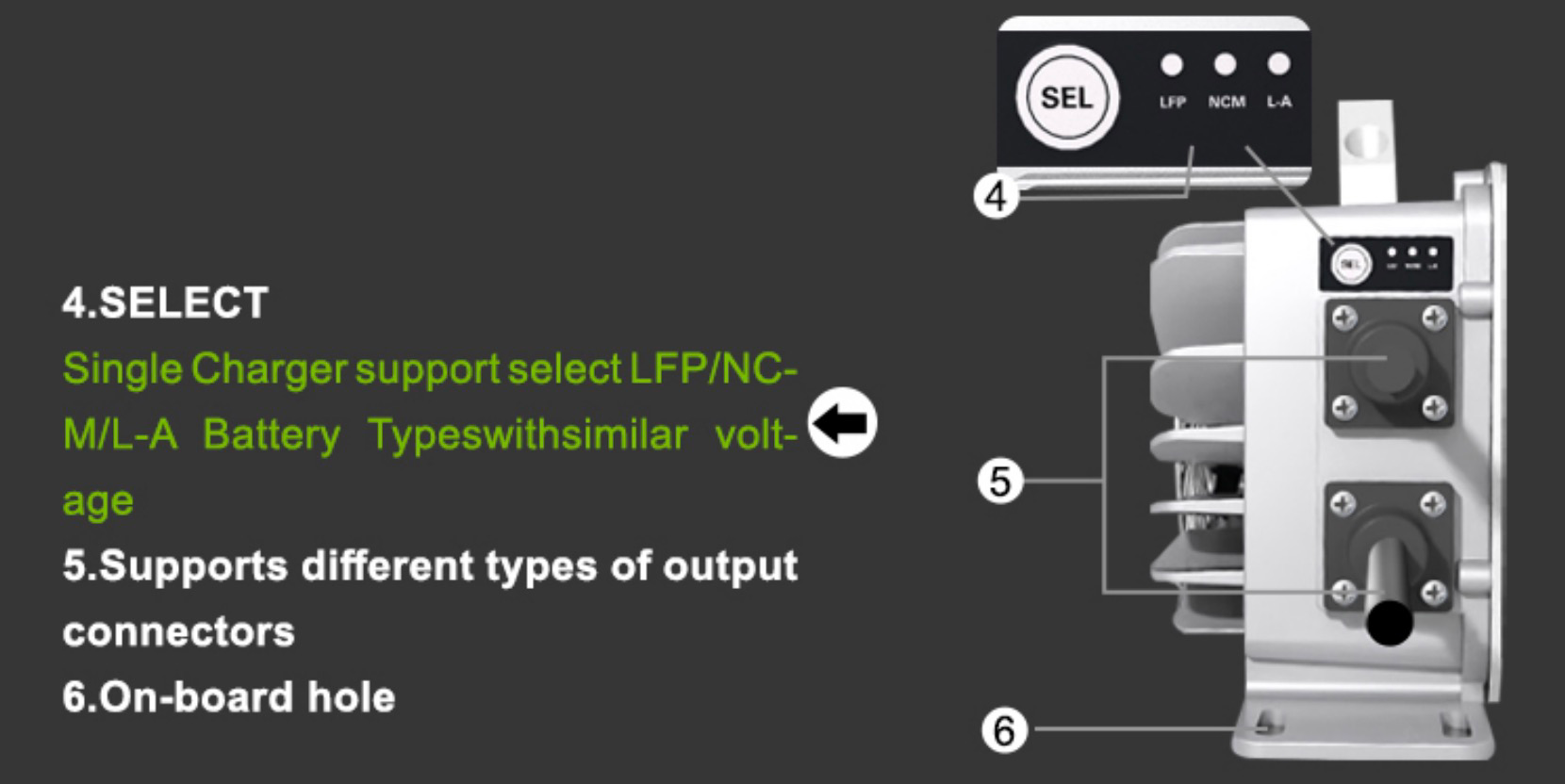 Brief Descriptions:
12V 25A output Marine Battery Charger.
IP65 / IP66 Waterproof Rate Rate.
Universal 90~264Vac input voltage with PFC.
14.4 / 14.6V 14.7V voltage selectable for lithium and lead-acid batteries.
Micro-processor controlled and intelligent 4 steps charging。
92% high efficiency.
2 years warranty, high quality.
Specifications:
AC input voltage: universal 90 to 264Vac with PFC
AC input freq.: 50 / 60 Hz
Rated output: 12V 25Amps
Max charging voltage: 14.4V / 14.6V
Waterproof rate: IP65 / IP66
Dimensions(LxWxH): 197 x 134 x 86 mm
Net weight: 3.0 KG
Housing: Aluminum
Color: silver or black
Techonolgy:
High Frequency Switching Mode Power Supply
Smart MCU contolled
Protections:
Short circuit, Over-voltage, Over-temperature, Reverse Polarity.
Warranty:
Fully 2-year warranty with Free Replacing Policy.
Resposing in 24 hours after getting failed product report from customers.
Applications:
Charging 12V Lead acid and Li-ion Battery or LiFePO4 batteries.
Special Function For EV:
1) In-lock signal is available: EV can't start when charging.
2) Remote signal wire is available for connecting control digital display board.
Charging method:
For Lead-acid Battery: pre-charge, CC, CV, floating.
For Lithium Battery: pre-charge, CC, CV, auto cut-off.
Input Plug & Output Connector:
We supply different plugs and connecotor by customer's applications.