12V 25A Lithium Battery Charger
Item No.: VL1225L
Size: 220 x 120 x 70 mm
Net weight: 2.5 KG
Case: Aluminum
AC input voltage: 110 or 230Vac
AC input freq.: 50 / 60 Hz
Output-rated: 12V, 25A
Output-max: 14V / 14.4V / 14.6V, 25A
Charging method: CC, CV
Warranty: 2 Years

With PFC, Input 110/230Vac, rated 12V 25A, max 14.4/14.6V 25Amps smart charging.
12V 25A Battery Charger Features:
◆ Advanced high frequency switching mode power supply technology.
◆ DC output isolated from AC input.
◆ Auto worldwide Input 110/230Vac(90~264Vac), 50Hz~60Hz.
◆ 12V 25A Battery Charging parameters are insensitive to the AC input line voltage variations.
◆ Completely automatic battery charging: Pre-charging, CC, CV, Absorption, Float or Cut-off.
◆ 2 LEDs: LED1 Red (power on), LED2 Red/green (charging/full)..
◆ Possibility to customize charging curve for request.
◆ Protections: Short circuit, Over-voltage, Over-temperature, Reverse Polarity.
◆ Efficiency > 95%.
◆ Forced ventilation with fans.
◆ 100% full load burn-in test.
◆ Aluminum casing, light weight, portable.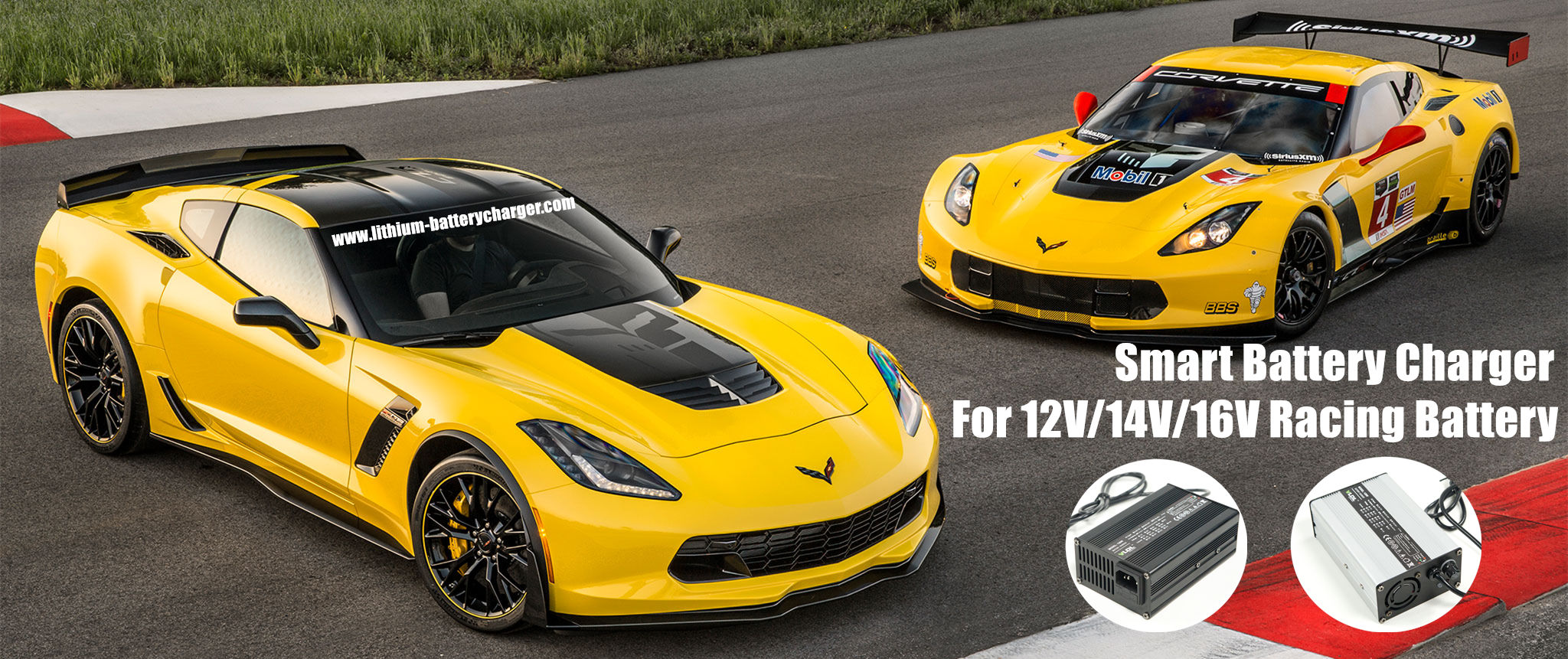 Why use electric products?
Nowadays the Global Problem of environmental pollution and energy crisis are getting worse and some developed countries around the world have announced the suspension of sales of conventional energy vehicles. As the kind of renewable and green energy ELECTRIC, must be the best consideration energy use to our day life. You can see the electric thinks everywhere and also know that the battery give power to electric tools to work , but have you ever focus to the important part which take part in the power transmission unit ---BATTERY CHARGER?
What is the importance of the battery charger?
You may think the best important part to the electric goods must be the battery because it will concerns to how far and how long the car can be, a e-car example for example...
But in fact, battery charger --- the specialized charging tool for a electric car , it takes a important part in extend its life. Battery charger was made up of shell, transistor, integrated circuit, and so on. It is inefficient if your battery charger is bad quality and misuse even though your battery is a big brand, good quality product. So how to find a good battery charger?
How to and Where can find a battery charger in high quality?
On my opinion, you should know your battery clearly firstly. Know your battery parameter clearly will help you more easy focus to the target charger supplier. Secondly, choose one responsible after comparison. Here I highly recommend a professional battery charger manufacturer --- VLDL.
VLDL has 15 years experience of designing and manufacturing switching-mode technology battery chargers and 10 years experience of exporting to USA, Euro countries and worldwide. Specializing in customizing Smart Battery Chargers for battery & EV factories or wholesalers worldwide and providing high quality ODM & OEM service and charging solution. It is a best partner to trust. Finally, the most important thing is that VLDL is a factory of battery, it means you can get a factory price but high quality. Visit VLDL 's web find your battery charger, http://www.danlcharger.com/
If you want to find a battery charger for your
E-bikes, E-motorcycles, E-scooters as well as E-car
s , VLDL 12V 25A battery charger is a good choose for you.
The rated 12V 25A battery charger has the Input 110/230Vac and included with the smart charging facilities with the PFC. DC output are isolated from AC input and the Auto worldwide Input included are 110/230Vac(90~264Vac), 50Hz~60Hz.
Standard Output power series is 600W with the best extended battery life in amazing style.
VLDL
Battery Chargers prevents overcharging and 2 LEDs such as LED1 Red - Power On and LED2 Red/Green – Charging or Full. Completely automatic battery charging system includes the Pre-charging, Float or Cut-off, CC, CV and Absorption.


As a smart battery chargers manufacturer, factory and wholesaler, VLDL promises that only supply high quality product, no cheap components, no struggling warranty policy, guarantee 2 Years Full Warranty Policy and Free Replacement. Proud of our quality and best after service!