What is PFC (Power Factor Correction) circuit?
What is PFC (Power Factor Correction) circuit?
The power factor correction is a technology of increasing the power factor of a power supply. Our battery charger is a kind of switching mode of power supply with high frequency.
In an ideal system, all electrical equipments draw power from the AC mains is utilized in doing useful work. This is only possible when the current is in phase with the voltage. When the phase between the two varies, some of the energy from the AC outlet does not perform useful work and is lost.
PFC shapes the input current to maximize the real power of the AC power supply. Ideally, the reactive power would be zero if electrical equipments presents a load that emulates a pure resistor and the current and voltage waveforms would be the same sine ware and in phase with one another. However, there is always a power lag that leads to lower power factors because the reactive components in a majority of circuits.
PFC (power factor correction) refers to improvement of the power factor to bring it closer to 1 and even though it doesn't reach this it gets to as close as 0.95 which is acceptable for most applications. This entails bringing the power factor angle (phase angle) closer to 0° to reduce the phase difference between voltage and current, so that the apparent power is made to approach the effective power. At the same time, harmonic currents are suppressed. Suppression of harmonics is prescribed by class in the international standard IEC 61000-3-2, which stipulates the maximum allowable harmonic currents, and PFC is essentially required for relevant electronic devices.
There are two common types of power factor correction for power supplies; the passive PFC and the active PFC.
Passive Power Factor Correction
The passive PFCs are simple, robust and reliable for lower power requirements. In addition, they do not generate EMI. However, they are big and heavy due to the inductor.
Advantages
Inexpensive
Efficient
Simple construction
Disadvantages
Heavy and large size
No voltage regulation
Limited range of input voltages
Active Power Factor Correction
The active PFC methods are preferred for power supplies of over 100W. This method provides a more efficient correction, is lighter and less bulky.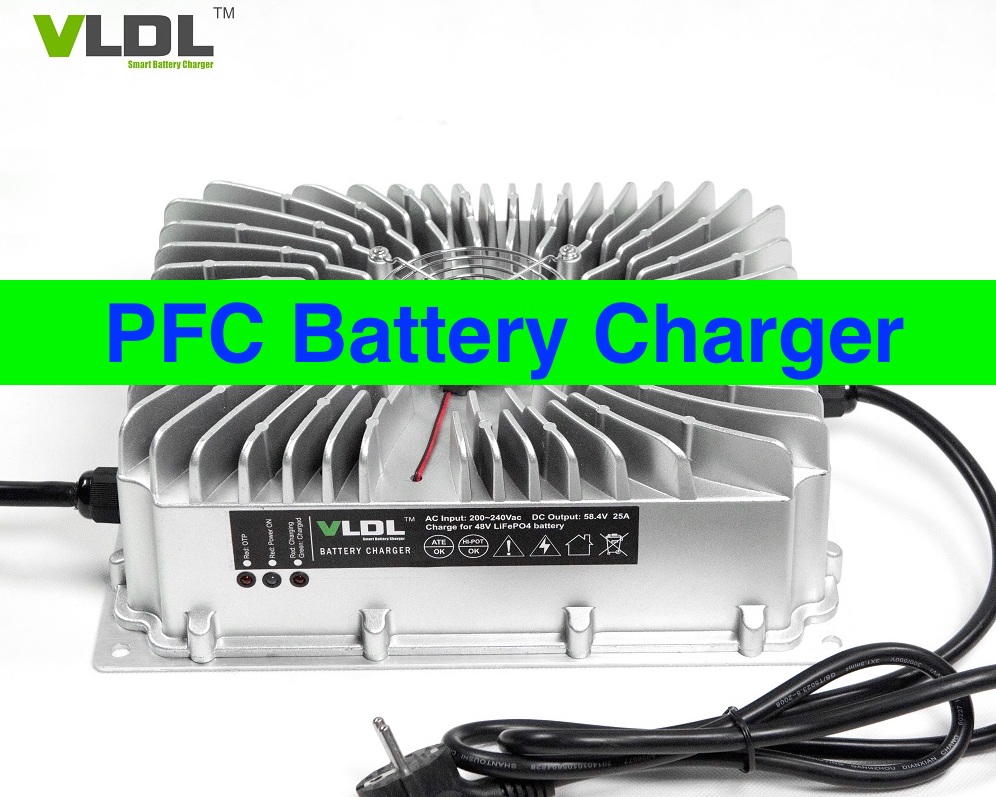 Benefits of PFC
The technical benefits:
Improved efficiency and reduction in power demand. Reduction in the load on the switching gear and cables, reduced costs to the consumer and support for more load.
A lower power factor causes a higher current flow for a given load. As the line current increases, the voltage drop in the conductor increases, which may result in a lower voltage at the equipment. With an improved power factor, the voltage drop in the conductor is reduced, improving the voltage at the equipment.
Commercial benefits:
There are reduced system losses and less capital cost for the generating company. In addition, there are saving on electricity costs, since there are no charges for the excess reactive power. The reduction in current flow resulting from improved power factor may allow the circuit to carry new loads, saving the cost of upgrading the distribution network when extra capacity is required for additional machinery or equipment, saving your company thousands of dollars in unnecessary upgrade costs. In addition, the reduced current flow reduces resistive losses in the circuit.
Environmental benefits:
Reduced CO2 emissions, reduced carbon footprint. By reducing your power system's demand charge through power factor correction, your company is putting less strain on the electricity grid.
So a PFC power supply or battery charger is your best choice when you are choosing a power supply or battery charger. The manufacturer is a low-grade company if they even don't have a single type of battery charger with PFC, we are sure that they don't have good research and development ability and just copy other competitors product. Danl is a 15 years experience manufacturer in Battery Charger industry, now most of our battery chargers have PFC circuit, such as output power charger 240W, 360W, 600W, 900W, 1200W, 1500W, waterproof 1200W and 1500W.
Some direct links to our PFC battery chargers:
24V 7A PFC Battery Charger:
http://www.danlcharger.com/pfc-battery-charger-24v-7a-p-159.html
12V 15A PFC Waterproof Battery Charger:
http://www.danlcharger.com/12v-15a-waterproof-battery-charger-p-268.html
48V 5A PFC Lithium Battery Charger:
http://www.danlcharger.com/48v-5a-pfc-li-battery-charger-p-226.html
48V 10A PFC Battery Charger:
http://www.danlcharger.com/48v-10a-pfc-battery-charger-p-165.html
48V 20A PFC Waterproof Battery Charger with CAN:
http://www.danlcharger.com/48v-20a-waterproof-charger-with-can-p-307.html