Difference between Li-ion and LiFePO4 battery
Difference between Li-ion and LiFePO4 battery
Before choosing a lithium battery, it is a smart and interesting thing to compare Lithium iron phosphate (LiFePO4) vs lithium ion (Li-ion) battery.
Firstly, please keep in mind that LiFePO4 is also a type of Li-ion battery. It has a graphite anode but the cathode consists of Iron Phosphate.
Let see a brief review of the difference: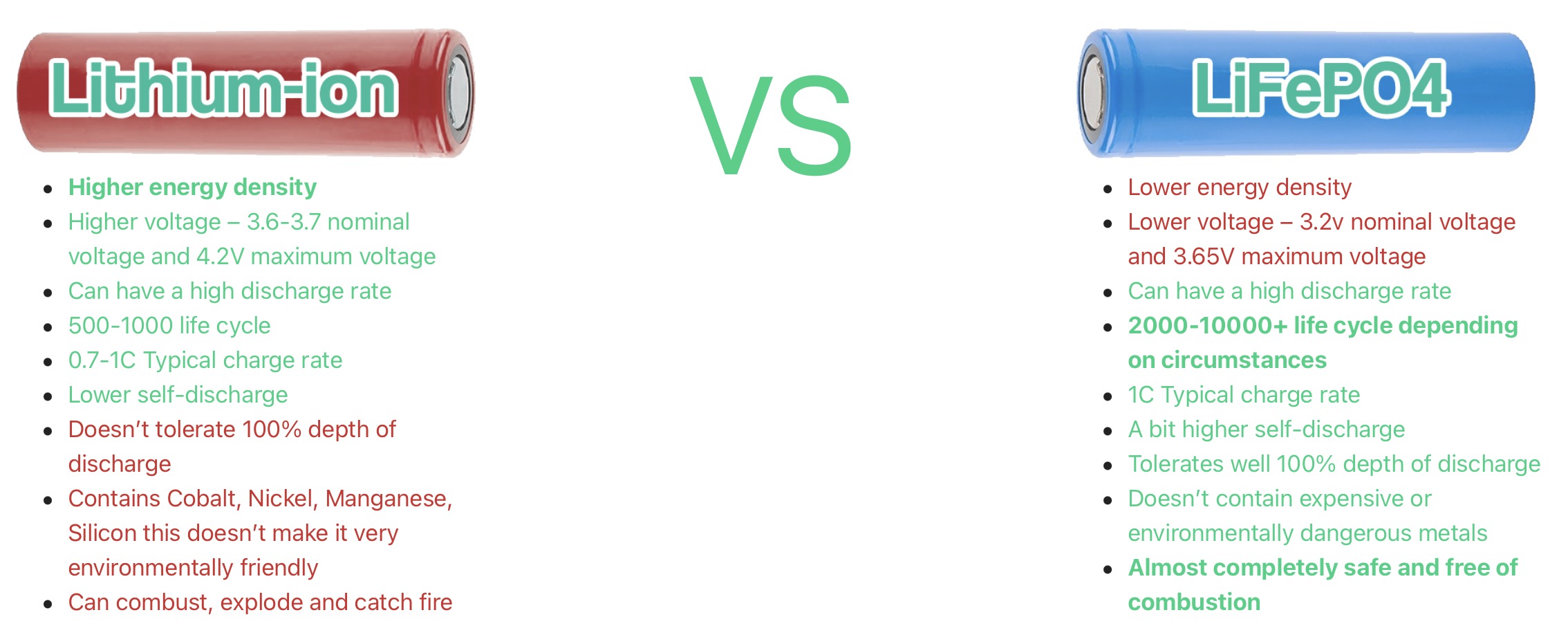 *picture form techmoment
Energy density
Lithium-ion battery has higher energy density, that is why it is widely used in many consumer electronics like smart phone, computer, tools etc., because it needs much more space if use LiFePO4 batteries.
Voltage
Li-ion battery nominal voltage is 3.6-3.7V and max charging voltage can be 4.2V. LiFePO4 battery has a nominal 3.2V and max charging voltage often is 3.65V. So, lower voltage is the disadvantage of LiFePO4 battery, that means you will need more cells connected in series if you want to achieve higher voltage.
Cycle life
LiFePO4 battery has a significantly better life cycle than other Li-ion batteries, 2-10 times. This long cycle life advantage makes us to choose LiFePO4 battery when we want to replace the old lead-acid battery, but you should choose a real high quality battery manufacturer.
Charging
Charging LiFePO4 battery is very similar to charging Li-ion battery. Constant current (CC) and CV (constant voltage) charging is enough for charging lithium battery packs. Most lithium battery has BMS system to protect or balancing battery cells, so no need to have floating, trickle charging steps like charging lead-acid battery. But Pre-charging step is often needed because li-ion battery is can be over-discharged to lower voltage, pre-charging step can help to recover battery's voltage and protect battery life. VLDL smart battery chargers can have pre-charging step, we supply various output options like 12V15A, 12V20A, 24V10A, 36V8A, 48V5A, 48V10A, 48V20A, 60V15A etc., all can be customized.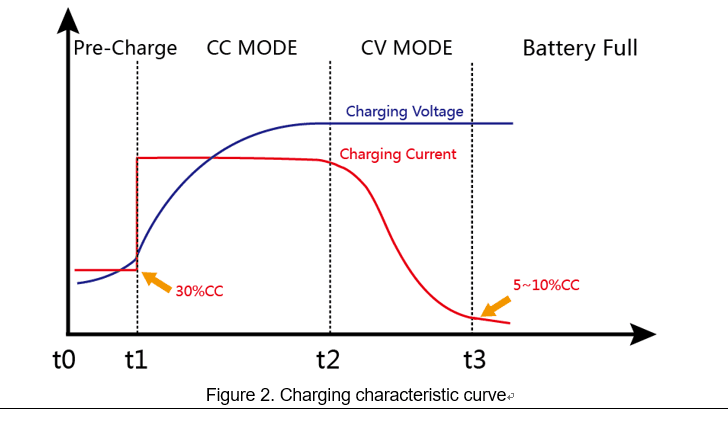 Safety
We can see many news about battery burn or fire cased by lithium battery especially nowadays there are many electric cars running on the road. So safety is a big factor when we are taking lithium ion batteries. But LiFePO4 battery is the safest lithium battery and it is not going to explode or catch fire because of its chemical and thermal stability.
Pricing
Generally, LiFePO4 battery is expensive than Li-ion battery, but from the long life factor, LiFePO4 battery is cheaper relatively.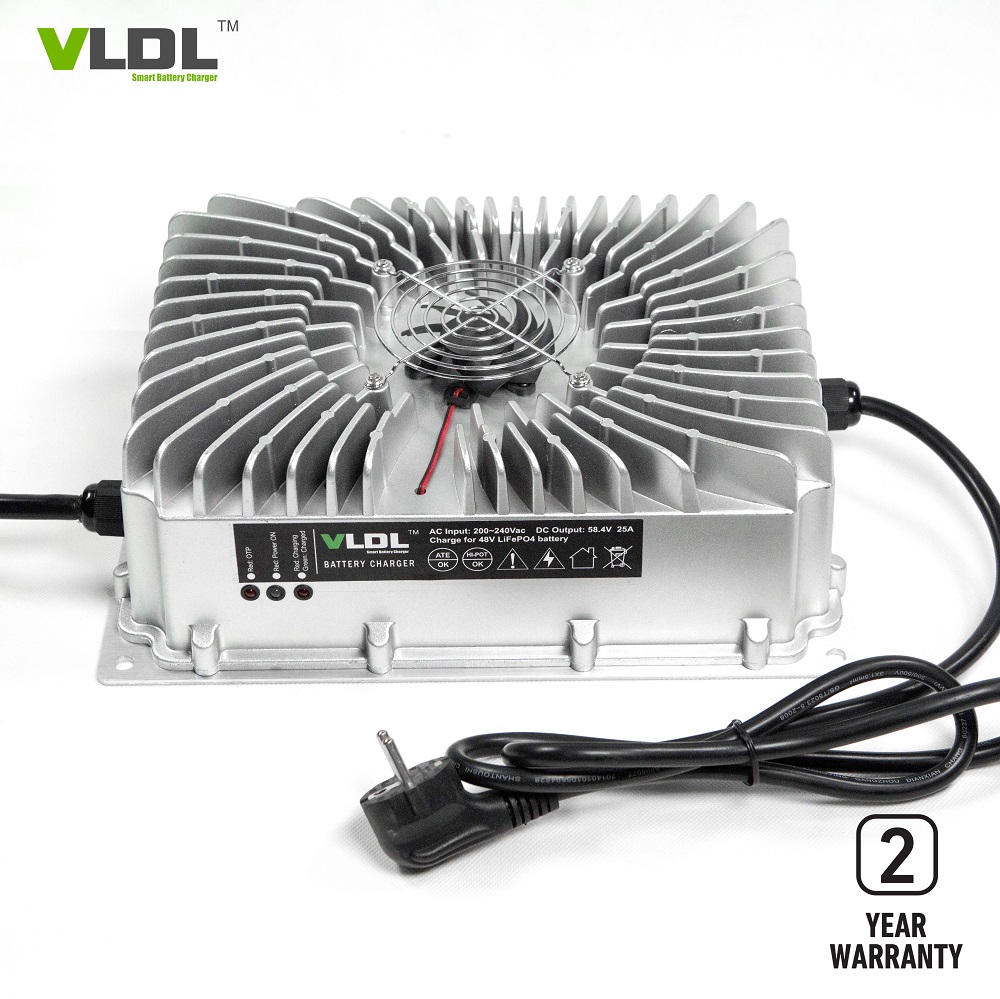 *VLDL 48V 20A Waterproof Battery Charger for Li-ion Battery